Carboard TX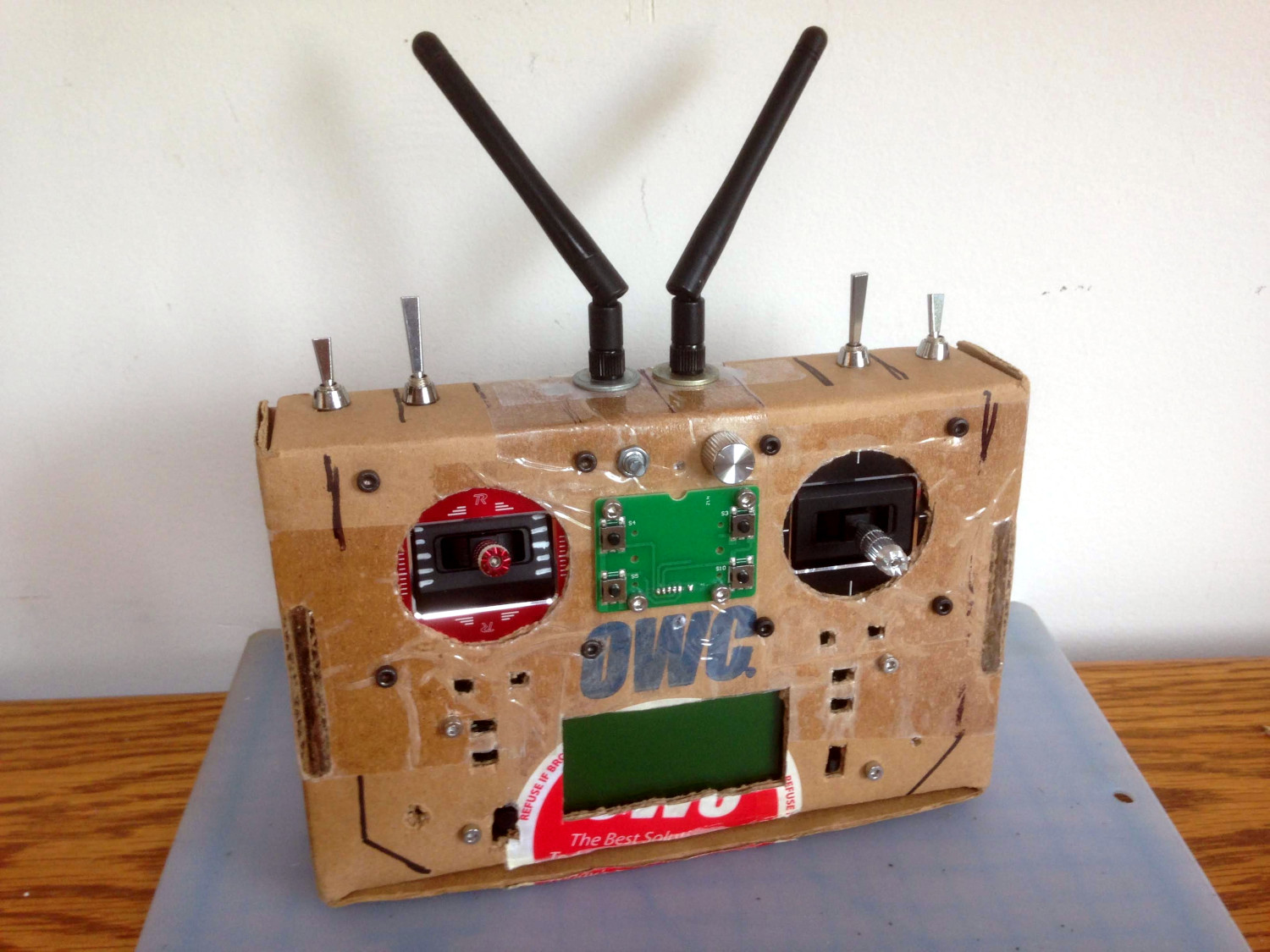 FlySky guts, FrSky hall effect gimbals, random found anetnnae/hardware. Ancient OWC shipping box. Duct-taped Lipo battery. Inner/outer beauty. Perfection.
Overview
I needed a controller for my DIY Quad, and I didn't have a lot of money, so I found cheap guts on EBay, purchased new ~hall effect~ gimbals, then went to town with CAD.
I then gave up on CAD and used a cardboard box.
Components
Status
Cardboard
Complete! 100% functional. Hacks to be described in a blog post.
Not-Cardboard
In the works. The quadcopter itself has been abandoned for cars, so it could be a while before I get around to making a better case for this (should I decide I need one).