My Volvo
Projects | Links: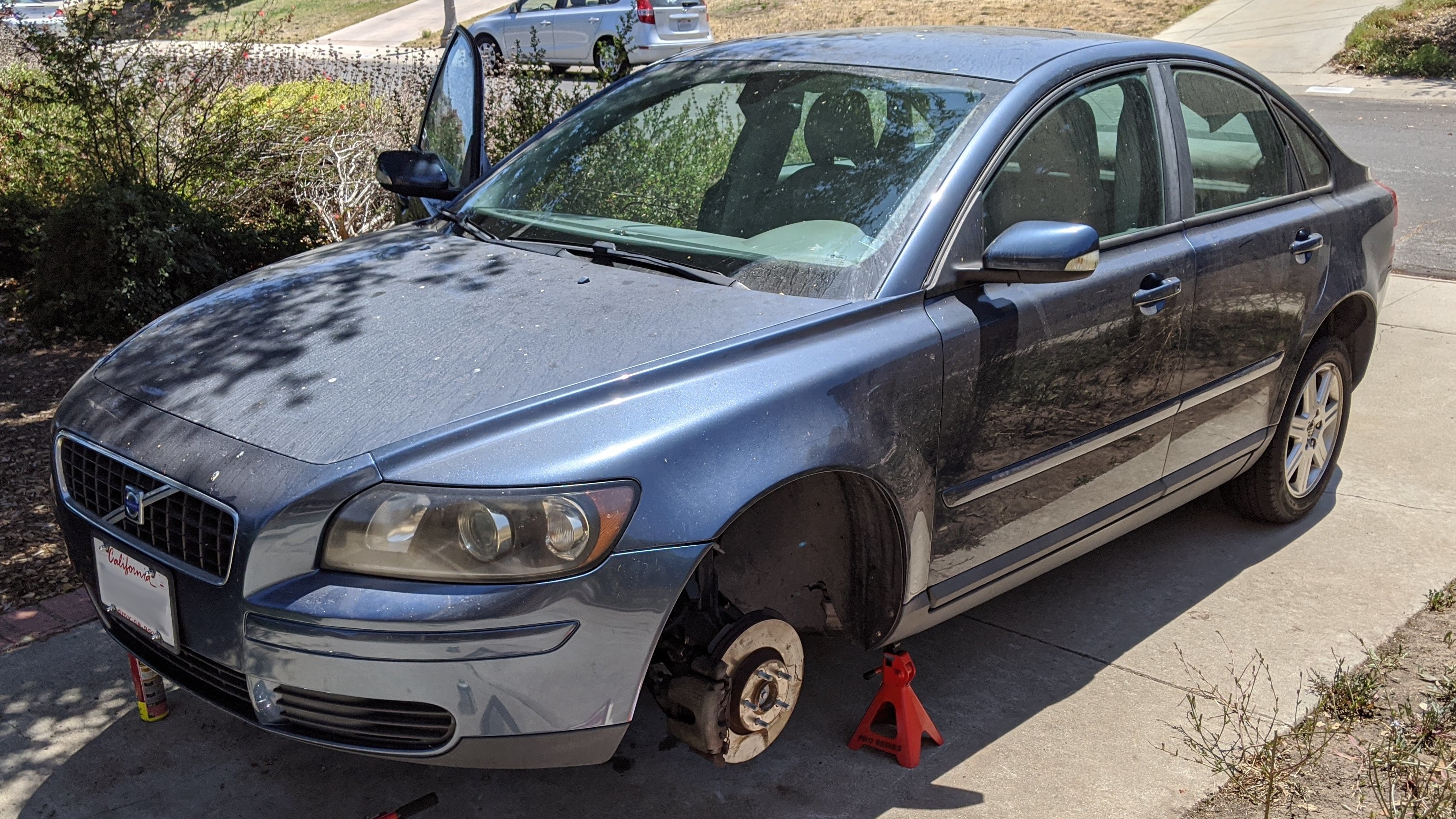 A well-loved little car with lots of love, sweat, blood, tears, etc. Still going strong-ish.
Overview
My 2006 Volvo S40 is a quirky little car that's starting to show its age. It has the occasional wiring issue. It has taken some dings. It's somewhat Scandinavian.
Basically, I can relate.
I also get to fix it!
Things I've Done
replace right motor mount
replace timing belt
replace mass airflow sensor
install missing (?!) air intake (long story)
replace trunk wiring harness and handle
replace both front control arms
replace inner front driver-side CV boot
new spark plugs, several oil changes
refresh engine compartment wire harness wrapping
replace/upgrade sun roof drain tubes
replace door wiring harness connector
replace coolant hoses
replace burnt-out headlight bulbs
replace a side-view mirror destroyed by a car wash (long story)
replace door trim destroyed by car wash (see above)
Things I've Yet to Do
redo the headlining
find out why the radio isn't working
reupholster driver door arm rest
get some dings fixed